Support Resources for Builder Incubator Customers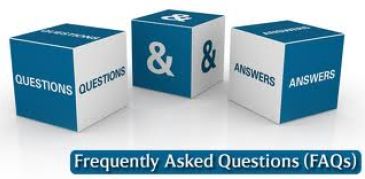 FAQ
This section is a good starting point. The FAQ is also categorized by our products and services so you can expand or collapse only the area of interest, making your research much faster.

Glossary
The construction industry has it's own unique terminology, now add in software and technology, accounting concepts, web development, SEO, cloud, marketing and branding; suddenly you need to understand a broad set of terms. Fortunately WE DO UNDERSTAND all these concepts and we have provided a glossary to explain this unique vocabulary.
Knowledge Base Articles
Our Knowledge Base articles are a collection of training documents with screen images and step by step instructions. Articles are organized by each of our products and services and searchable with key words, providing our customers with a method to research questions and find answers quickly.
Knowledge Base Videos
We have created a series of videos to enable new users to quickly learn how to use our products. We start with high level overviews and then dig deeper to insure a complete understanding while providing a training format that is easy to use and very cost effective.
LMS and Training Certifications
Our On-Line Learning Management System (LMS) provides our customers with a self paced, web based training platform. Training modules are created specifically for each job function in a builder's office, for example; sales person, designer, estimator, bookkeeper, field superintendent, etc. Each lesson is followed with a short quiz to test the user's comprehension of key points. Your employees can earn certificates indicating their level of proficiency.
Dedicated Engineer for Implementation
We believe it is imperative to provide a dedicated team leader to each of our implementations. This improves communication, planning, and insures we gain a deeper knowledge of your business and ultimately a better implementation.
Phone Training with Web Screen Sharing
We can view your screen and you can view our screen, so we can get you to a solution very quickly. Our trainers and engineers also handle your incoming support phone calls in addition to scheduled Implementation Training. This gives them a broader view of you product usage, beyond the implementation life cycle. It also gives you a support contact to speak with that understands your business.
Help Desk Support Ticket System
Our customers can also log into our web site and enter a support ticket. We are immediately notified and you will receive an immediate email notification that your ticket was created. Support tickets allow us to effectively respond to our customers without losing your question in our email inboxes. When we update your ticket with a solution, you will receive an email notification with the details and a link back to our support system.
F1 for On Line HELP inside each application
In addition to User Manuals, our software products include content sensitive Help Screens. You can press F1 from any menu location in the software and a help screen will pop up with specific instructions for that section of the program.