To-Do Work Flow
Sales Follow-Up Made Easy
A robust construction planning software creates a standard follow-up routine to insure that all prospects receive phone calls, emails and letters at the appropriate time.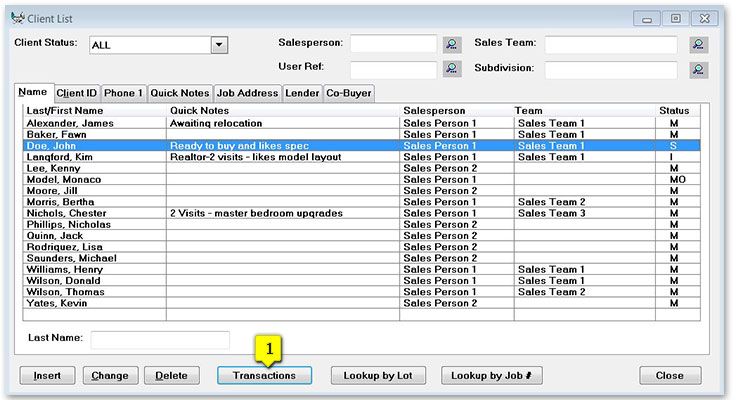 Transactions displayed for John Doe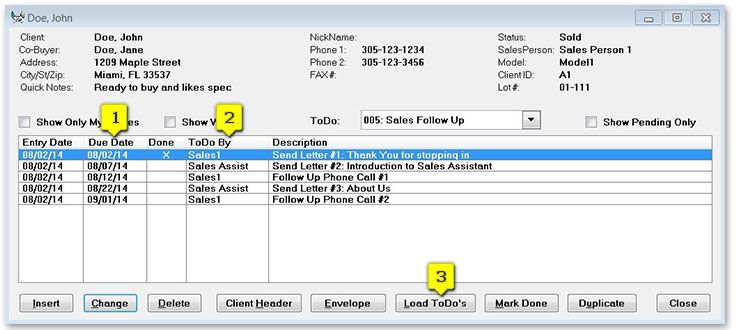 Notice that each transaction can have a different DUE DATE
To-Do's can also be assigned to other people. In this example, the Sales Assistant is responsible for sending out standard sales letters
LOAD TO-DO's will load a group of To-Do's. For example the Sales Follow Up process might include 5 Follow Up To-Do's spread out over 30 days

Creating a Standard To-Do Structure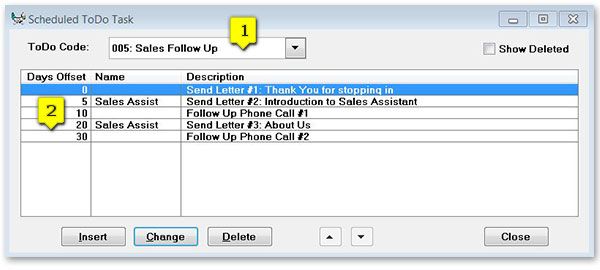 This is an example for a typical "Sales Follow Up" set of To-Do's

Notice the Days Off Set, this will create the Due Date for each To-Do when loaded to the client
To-Do's Are Not Just For The Sales Team
Here is an example of several To-Do structures. To-Do's will help your entire organization complete their specific step in the Pre Construction process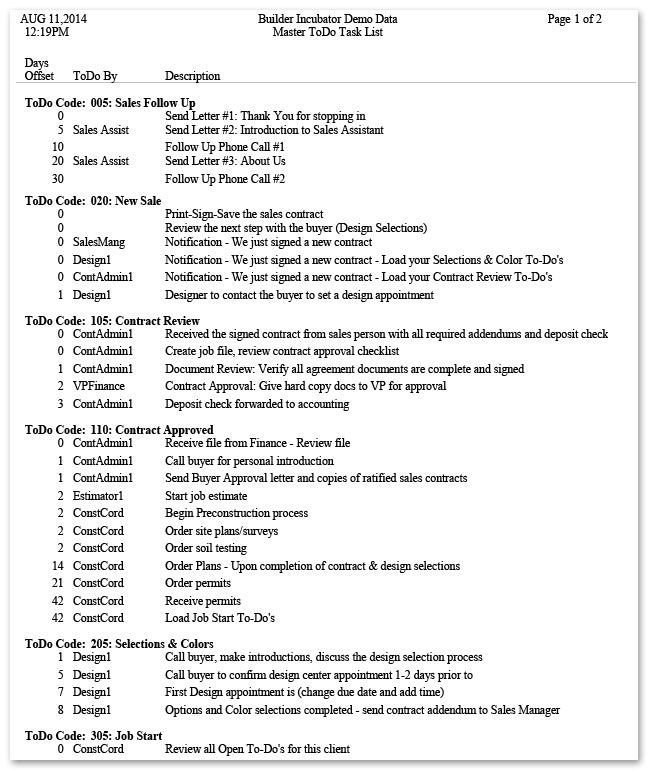 To-Do's are typically set up for the following steps in the home building process;
Sales Follow Up

Completing a Sales Contract

Notification of a New Sale

Approving the Sales Contract

Completing Color Selections

Pre-construction Process

Closing
Every important step can be standardized and assigned to the appropriate person. Everybody knows what they need to do and when their To-Do's are due.
This is especially helpful for new hires because they have a standard procedure to follow
A standard workflow using To-Do's will consistently shorten your time from "Contract Signed" to "Job Start".
This is similar to how a construction schedule will reduce cycle times, To-Do's represent a simplified schedule for Pre-Construction and inner office activities.